Commercial and corporate law
At Lanvért, Lawyers & Economists, we have excellent professionals trained in economic, commercial, labour and business matters, which allows us to deal with all the casuistry that may arise in the day to day life of a company.
Thus, depending on the issue to be addressed, we design a team for the study and resolution of the problemIf necessary, we incorporate lawyers from other specialities (labour, tax, regulatory, procedural, etc.), which adds value and experience to our advice, as we cover all the areas of corporate transactions that our clients bring to us.
Our greatest asset is our customers, for this reason, and because it is as important to react to events as it is to anticipate them, at Lanvért, Abogados & Economistas, we follow the day-to-day running of the company with the utmost attention, we are aware of possible legislative changes and we advise our clients so that they are prepared for them, accompanying them at every stage of the process.
We advise on all areas of a company's commercial activity, from SMEs to large companies and corporations, acting in corporate, contractual and commercial matters, such as: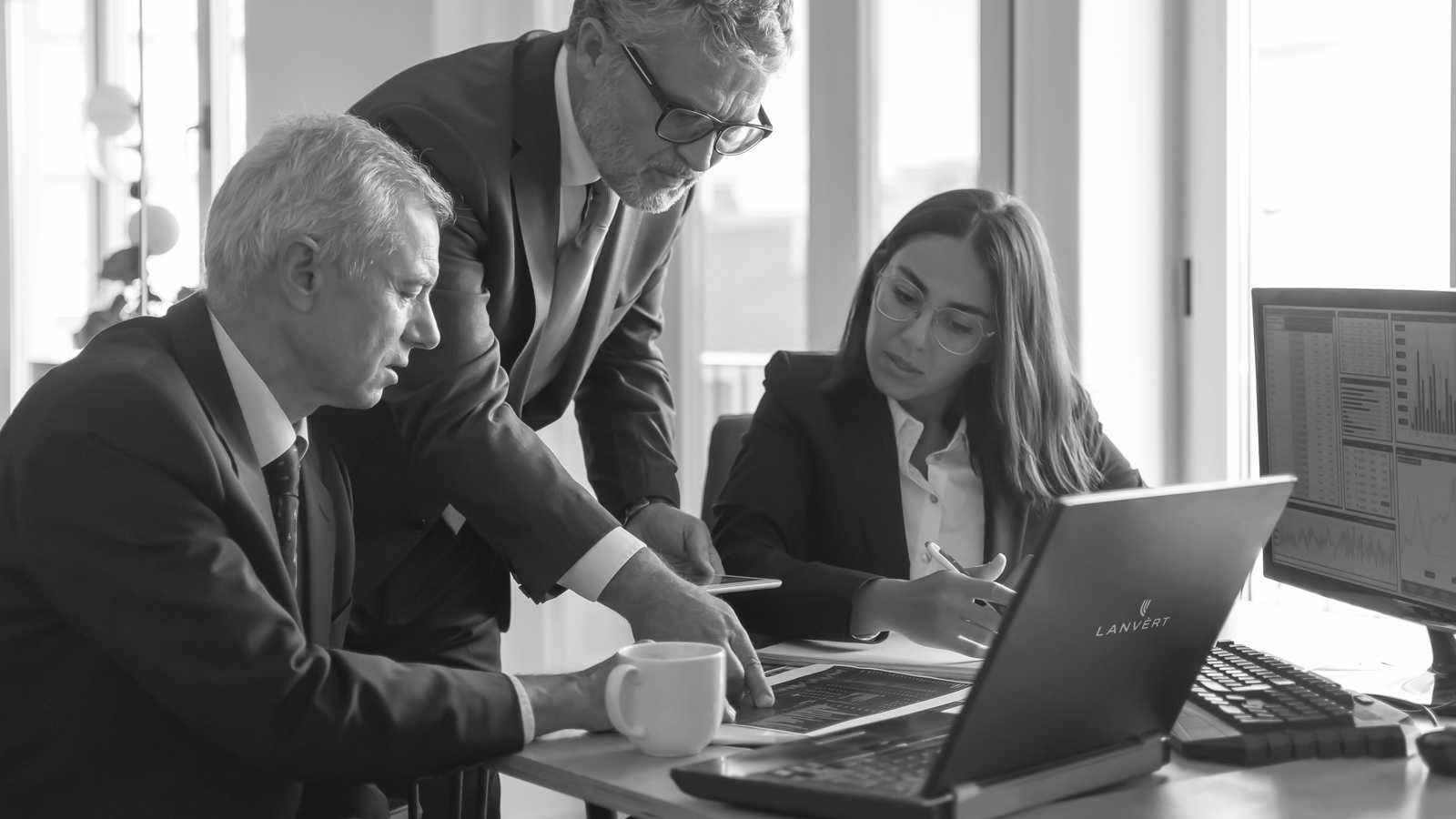 Patents and Trademarks
We provide all types of advice, registration and enforcement of patents and trademarks.
Mergers and acquisitions
M&A, buyout of companies…
Company law
Governance and administration of companies; agreements between shareholders, general meetings, defence of minority shareholders, shareholders' agreements…
Commercial procurement
Governance and administration of companies; agreements between shareholders, general meetings, defence of minority shareholders, shareholders' agreements…
Advising on insolvency law
Legal instruments in the event of insolvency